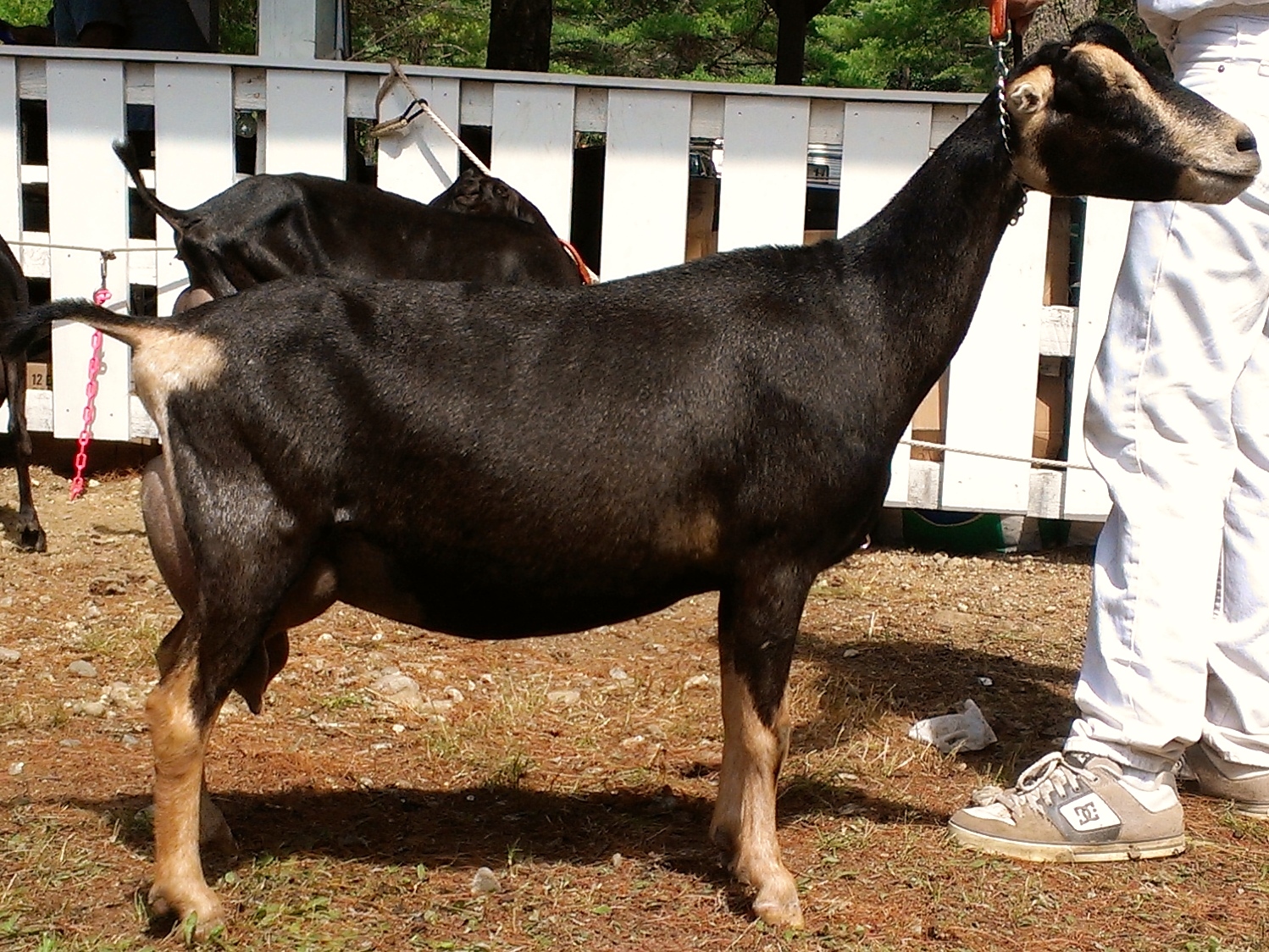 SG MapleStone A Safari Surprise
LA: 4-04 EVEE Ex 90
3-03 VE+E VG 88
3* Milker
Alpha S-1 Casein: A/E
Sire: MapleStone Z Sultana Safari
Dam: Longvu L*P Tangerine Surprise



Angelina was an attractive doe who we admired for her productivity and smoothness throughout. She is an improvement over her dam possessing greater stature, tighter toes and a wide flat rump. We would have liked to see improved teat size on Angelina. She had the blend of structural correctness, style, strength and production we aim for in our breeding program. Angelina retired and became a brood doe before meeting her end in 2016 due to CAEv conversion after her breeding to Display. Her knees swelled so badly shortly after kidding she was unable to get up one day and the hard decision was made to put her to rest. She is one of the many reasons we take herd health and disease testing so seriously.

DHIR Record

: 3-10 288 2404 96 4.0% 80 3.3%
5-00 138 815 44 5.4% 25 3.1%

Show Record: 3x Reserve Sr. CH, 1 Leg towards championship

Daughters in the Herd: Violet, Farside