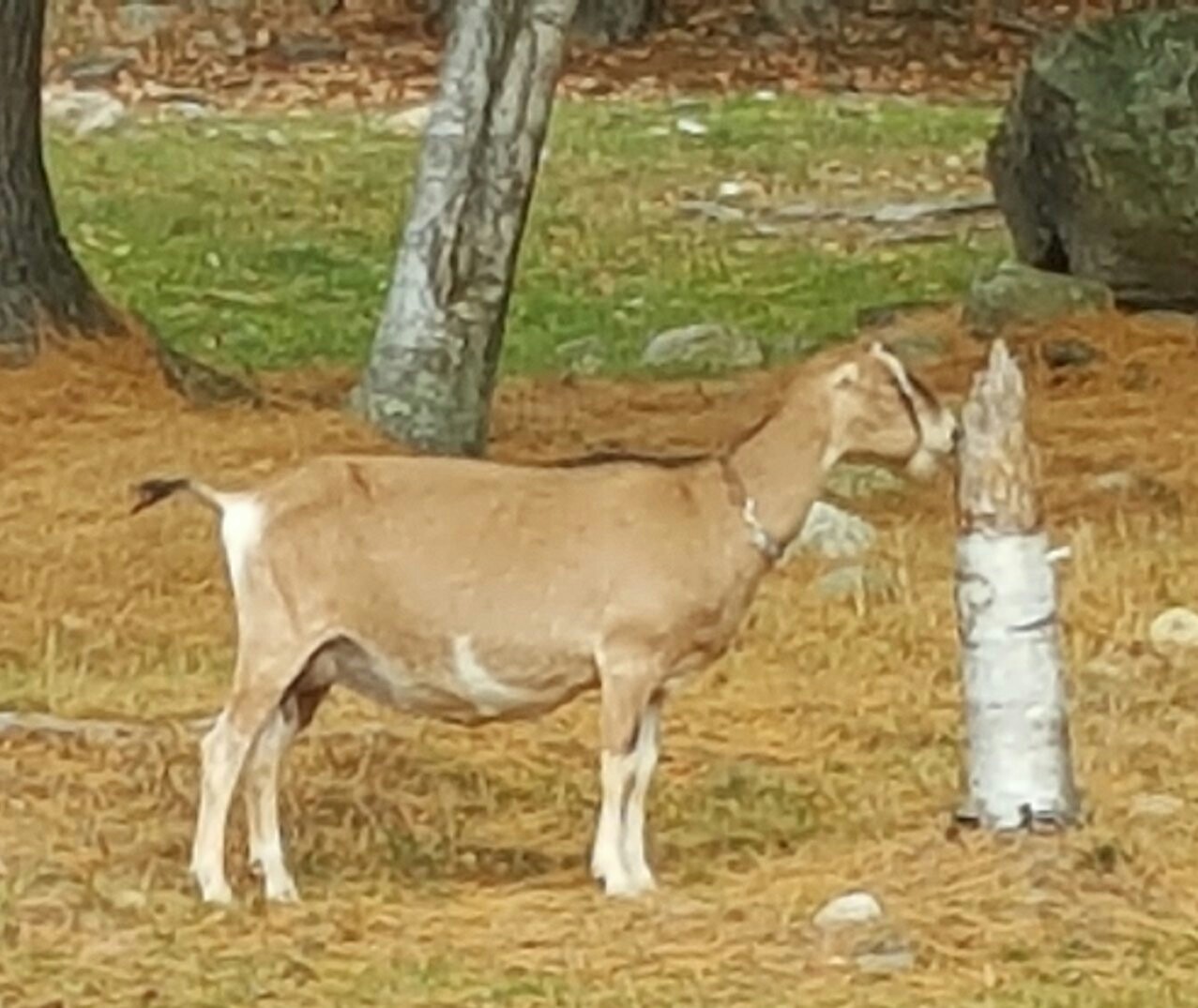 MapleStone BC Brass Quartet
DOB: 5/31/2011
Sire: Blue-Lake Classic Carlo (Ex 90)
Dam: MapleStone Tuff Acquisition (VG 86)
Quartet is another powerhouse Clasic Carlo daughter. As a kid she was overshadowed by her half sisters, but we felt she would be the best of the 2011 doe kids given time to grow and mature. Quartet is smoothly blended with excellent body capacity, dairy strength and has superior feet and legs. She also has the highest rear udder in the barn with the width and attachments to go with it. She has been an excellent producer of components and we have also loved her doe kids and have kept a 2016 son to use. She has had limited showing due to work commitments but we hope to take her out more in the future.
DHIR Record: 2-09 283 2211 100 4.5% 74 3.3%
3-10 199 1466 102 7.0% 40 2.7%
Show Record: 1x CH, 1x RCH, 18th place 2011 ADGA National Jr. Kid
Progeny in the Herd: Quotation
Click here to change this text. Please do not copy and paste text into the editor.